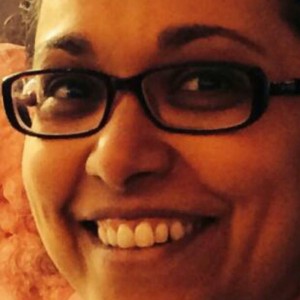 Asha Padisetti – Director 
MSocSc (Human Services, Counselling), Grad Cert in Bereavement Counselling & Intervention, MBIS, BCom, GDipArts, Cert. IV in Workplace Training & Assessment. Australian Counselling Association – Level 3 Member 
Asha engages with a client-centred humanistic approach based on empathy and compassion. As a psychotherapist, counsellor and an educator she works with women, adolescents and children struggling with anxiety, depression and other personal issues. 
She has developed a systematic approach to help her clients get relief from emotional distress, pursuing Mindfulness based interventions, Acceptance Commitment Therapy and Cognitive Behaviour Therapy:  
Specialist counselling for grief, loss and bereavement.

 

Working with women impacted by domestic violence and sexual violence

 

Working with women impacted by trauma

 

Mindfulness-Based Stress Reduction Programs

 

Advocacy for mental health and healthy relationships

 

Workplace and community-based training

 

Specialist offering for the Culturally & Linguistically Diverse Communities (CALD).

 
Asha's provides psychological first aid in domestic crisis situations through mobile counselling services. She is involved in bringing awareness of domestic violence in the community and advocates for the safety of women and children.    
Asha has a strong interest in how to use mindfulness based interventions in various health settings including working with anxiety, depression, trauma, grief and loss and other life challenges. Asha also e, engages with physicians and social workers on how to care for themselves. 
Asha's study of mindfulness began  25 years ago and as a mindfulness meditation practitioner,  her practice is based on a rich fusion that brings together her experiences from childhood and insight traditions of Buddhism and Hinduism. Asha draws on the works of Jon Kabat Zinn, Jack Kornfield and Tara Brach who have worked towards presenting mindfulness meditation a secular practice and have been able to bring mindfulness to mainstream.  Asha is now a certified meditation teacher.  
Asha's multi-disciplinary background in banking, finance and eCommerce underpins her interest in the use of technology to improve  mental health well-being.  She is currently trialing Virtual Reality applications in the treatment of stress reduction and anxiety. Asha teaches at a top tier university and is researching domestic violence models of care for CALD communities. 
She loves spending time with her family and her dogs. 
Please contact Asha on 0432 234 004 and she will be happy to have a conversation to explore your individual needs. 
_____________________________________________________________________________________
Dr Karen Vella (PhD)
Coach and mentor for working women and men
A working life offers the best of times, and the worst of times … often all in the one day!
Karen enjoys coaching work immensely. For as long as she can remember, she has listened intently to people's stories and enjoyed the intricate detail, and sometimes the secrets, that they shared. Karen formalised this fascination with people's storytelling, making professional coaching part of her practice for over 15 years. Karen is currently researching Virtual Reality (VR) applications for coaching.
Karen's aim is to partner with you to harness your self-knowledge to make the personal and professional changes that you want. She respects what you are experiencing and values safety, trustworthiness, choice, collaboration and empowerment when working with you.
The individuals Karen works with want support to:
Improve performance in ambiguous and pressured work environments
Develop personal strategies that support change
Partner effectively with others to build professional capability
Become more thoughtful (mindful) and courageous (action oriented) to move through challenges
Karen partners with you to work through four phases:
Establish the coaching process that suits you
Explore your current process and impact
Work through your personalised coaching plan
Become self-reliant – and have sustainable skills for ongoing reflections and learnings
Karen's professional coaching practice is based on her own deep reflective practice and academic doctoral (PhD) studies in the complex experience of personal change and worker identity.  She continues to engage with universities in research and teaching that focuses on people's behaviour, their alignment (or otherwise) with the work culture in their organisational life, organisational culture, work preference, creativity, and related concepts from psychology, philosophy, and physical intelligence. As well as professional coaching, Karen works in advisory and consulting roles in organisations based on her extensive professional experience in executive roles related to people management and development in business, government and not-for-profit sectors.
Please contact Karen through MCA on 0432 234 004 and she will call you to talk through your needs.